Spotlight of Community Changes!

Zyxel_Carter
Posts: 62




Zyxel Employee
We are pleased to announce the launch of our new Zyxel Community style!
Last year, we conducted a user survey to collect feedback from the Zyxel community. Based on the input we received, we implemented several changes to make the user experience more concise and comprehensive. Now you can easily access up-to-date news and information for all our product categories through our home page!
Learn how Zyxel users are building successful infrastructure and share your own success stories using Zyxel products on Stories!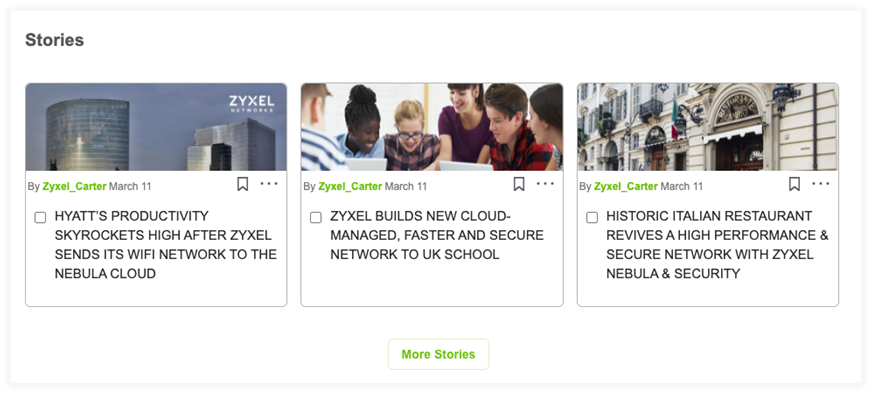 Quickly connect with information on the hottest official topics for Zyxel products such as new software releases and product unboxings with Community Highlight. 
Easily filter the latest discussions and solutions with Recent Discussions.
We also want to thank those users who contribute their time and effort to the Zyxel Community! The Top 5 users receiving the most Accepted Answers in the last month will be highlighted as Most Helpful Members!
Finally, we would like to thank the users who joined the Zyxel Community survey activity last year. Your participation is the driving force in the growth of our Community! We hope you find these changes helpful.
Zyxel Community Teams
Leave a Comment