[2022 Issue 11] Why You Need an Endpoint Security Solution?

zyxel_Lin
Posts: 57

Zyxel Employee
In today's world of rapidly evolving Endpoint threats such as laptop, desktop, mobile phone, and tablet, are all popular attack vectors. The attacker not only can compromise the endpoint but also take advantage of employee's identification, soak networks with malicious data, and steal private information. It is now more critical than ever to protect your workforce at all endpoints!
What is driving the need for endpoint security solutions?
The traditional approach and the widely known security perimeter which protects the corporate network, is through a centralized firewall. But now, it is no longer applicable to today's network security while users roam outside the firewall's perimeter.


Traditional centralized network: single place for security enhancement.

With the massive shift to the remote working model and applications on the cloud, a decentralized network provides greater privacy as communication is not passing through a single central server but passes through multiple devices. However, any home and business devices can be an entry point for an attack. Endpoint security plays a crucial role for businesses, ensuring the assets and data are protected from ransomware and other cyberattacks.
Decentralized network, applications are moving to the cloud

The Zyxel Astra is designed to secure your remote users, roaming everywhere outside your existing perimeter. It puts all aspects of security protection back into the hands of the network administrator and allows them to monitor and secure the users regardless of their location. You can easily control and manage the mobile device's safety without sacrificing performance. Get ahead of malicious threats anytime and anywhere.
Astra Portal & App features table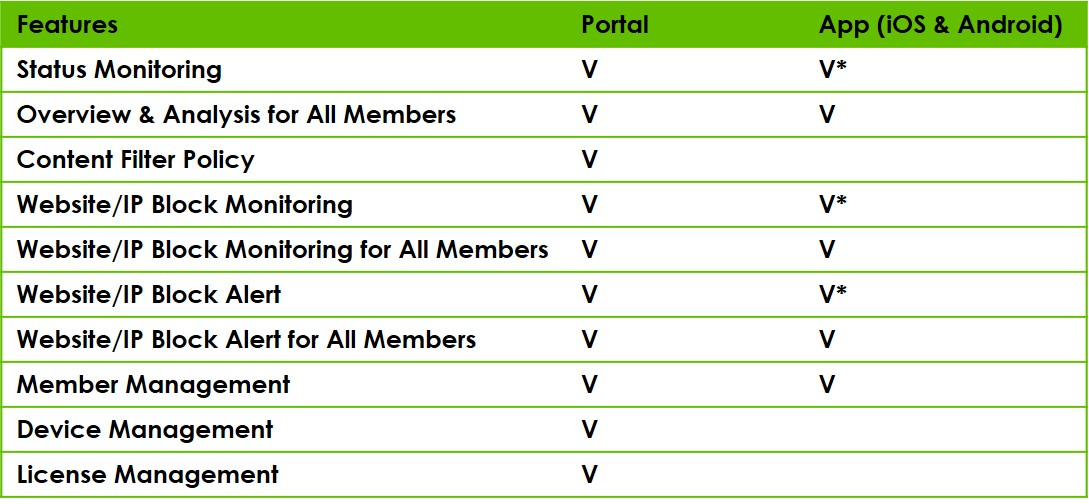 *The features are only available for member role
Download Zyxel Astra For Free Now
We are always working to make our service catered to your needs, so your feedback is important to us! Join the Astra service for a FREE TRIAL before Sept. 30th, 2022: 
Get Started for Free: App Store & Google Play

Explore More about Astra Platform
Tagged: