What would happen to communicatios if a Zyxal 24 1gb switch lost its config info
IF a Zyxal switch has been losing its config data and needing re-inputting.
Two Vlans exist on this switch default VLAN 1 and VLAN 20. Another switch is connected via a port using a trunk, VLAN 1 and VLAN 20 devices also exist on this second switch. Would Devices on VLAN 20 (192.168.2.x) and VLAN 1 (102.168.1.x) still be able to communicate with each other if Switch 2 lost its config data?. inter-switch and intra-switch ?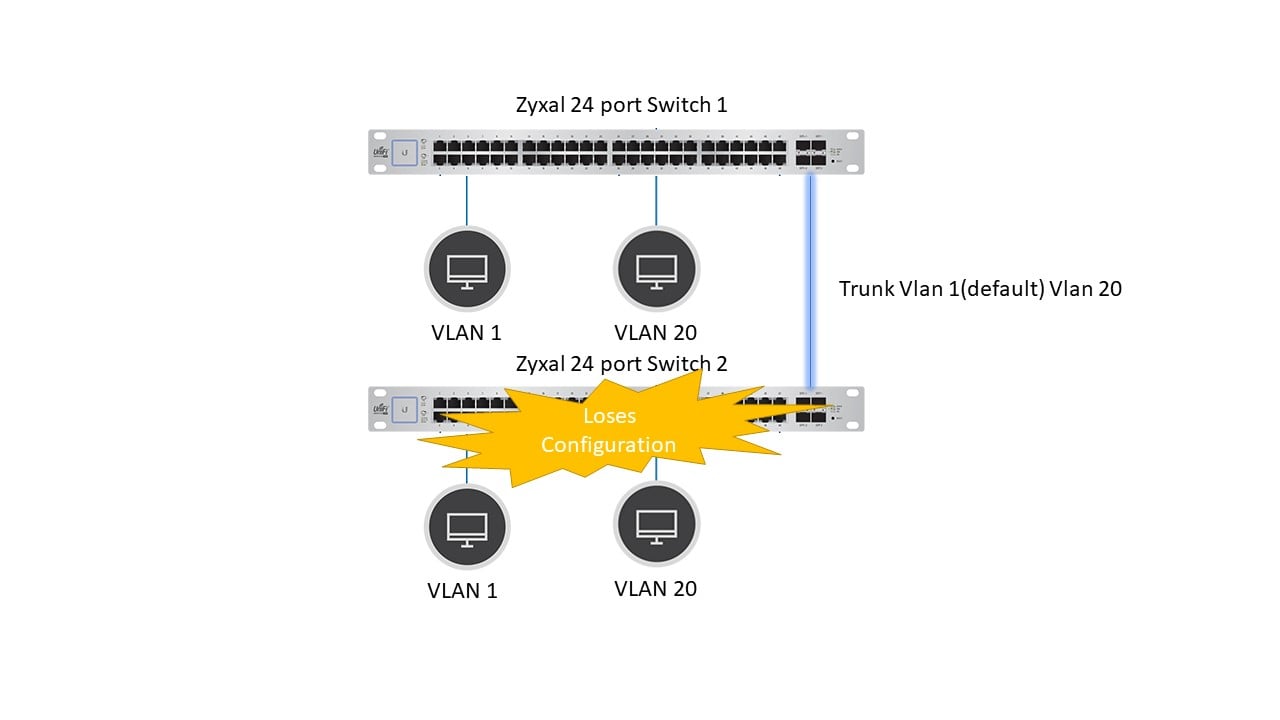 All Replies
Switch Help Center

FAQ

New & Release

Video Tutorials