USG60W stops forwarding DHCP
On V4.39 with a uptime of 44 days my USG60W stopped forwarding DHCP and needed a reboot to fix it and start working again.
The DHCP server is by VPN300 with lease time set to 2mins with a subnet of 192.168.252.0/255.255.254.0
The Gateway 192.168.252.1 is on a virtual interface by OPT on the Zywall 110 this by a switch connects to the USG60W LAN1 port its subnet thats not in use nor does DHCP is 192.168.137.254/255.255.255.0 which should not be a issue.
My TV by 2.4G gets a IP of 192.168.253.0 in the subnet by VPN300 and this all worked fine until today when it stopped and had to do a reboot of the USG60W.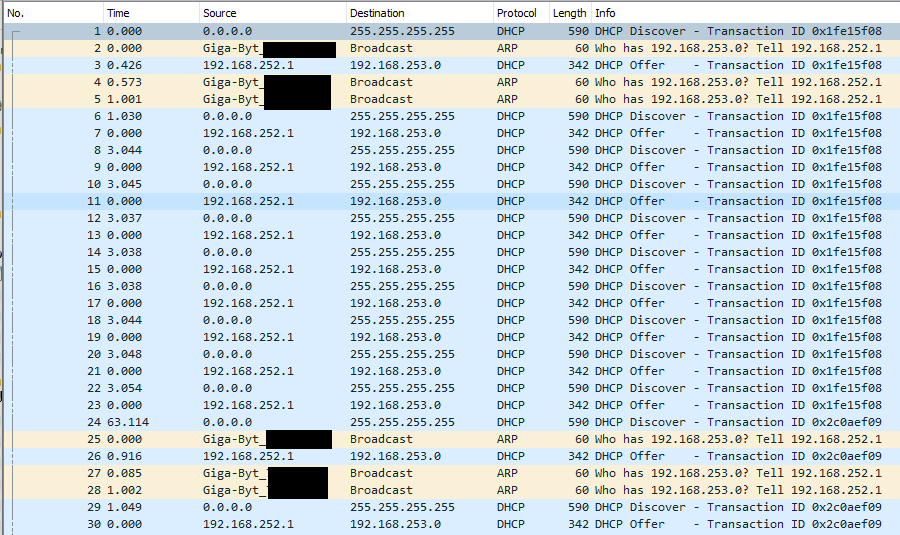 when working
layout
https://us.v-cdn.net/6029482/uploads/editor/6l/990ig04yq6ej.png
Comments