USG60 IKEv2/Ipsec client question
Hi-
I'm trying to get a USG60 to connect to a vpn service as an IPSEC client.  EAP auth seems to work (logs show "AUTH Success!" message) and I get as far as "IKE SA negotiation process done" in the log.  I then seem to enter a loop where we keep sending the cookie pair back and forth forever (logs show it repeating with a client message of "Send:" and the VPN server a "Recv:" message)

I recall with site to site IPSEC in the past I used to see an explicit phase 1 complete message, not sure if the "SA negotiation process done" means my issue is in phase 2.  Does anyone know if that's correct, and why I might be stuck in this loop? 

Attaching a screenshot of the loop.  USG client is 172.x.x.x and VPN server is 45.x.x.x.
Thanks for any ideas!
lou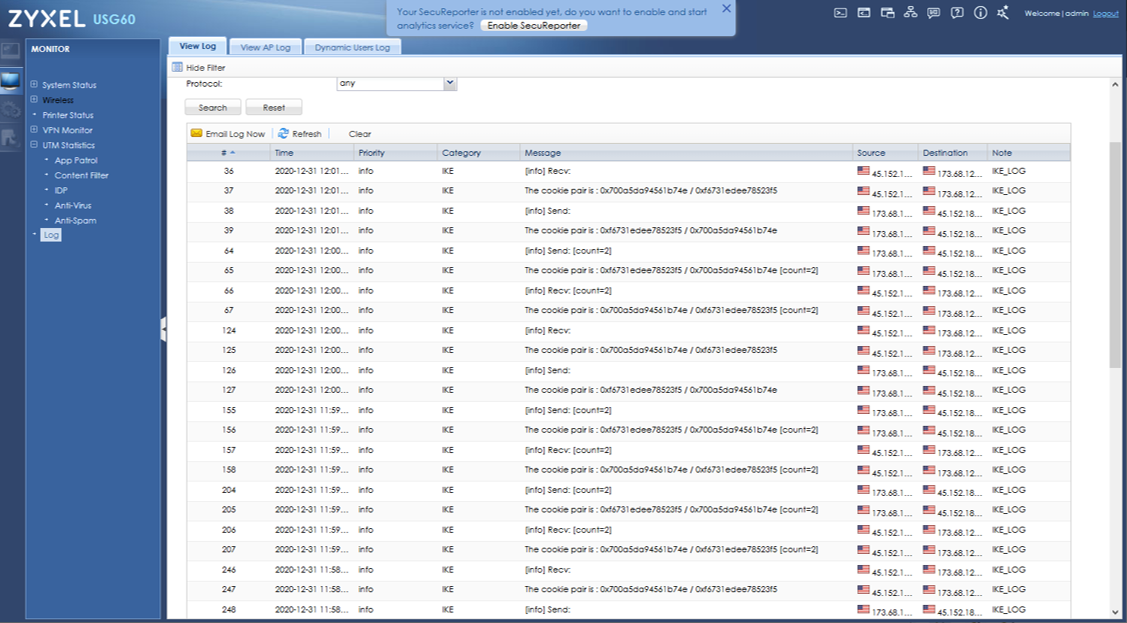 All Replies