ZyWALL USG 100 and VPN tunnel to MS Azure
Hello.
I'm trying to setup VPN tunnel to MS Azure. Everything was gone by this article
https://kb.zyxel.com/KB/searchArticle!gwsViewDetail.action?articleOid=015536&lang=EN
.
However, I'm getting errors during connection(see attached screenshot). One of the errors means that Phase 2 cryptography is wrong, but I've tried all supported settings for this. And don't get it fix.
Errors:
Send:[HASH][NOTIFY:NO_PROPOSAL_CHOSEN]
SPI:0x0 SEQ:0x0 No rule found, Dropping packet
I've tried to switch firewall off, tried different cryptography settings on router - and nothing. I've tried to ping 10.0.0.4(my VM in Azure) from router - it is not reachable. But in router interface VPN is shown as connected.
Any ideas?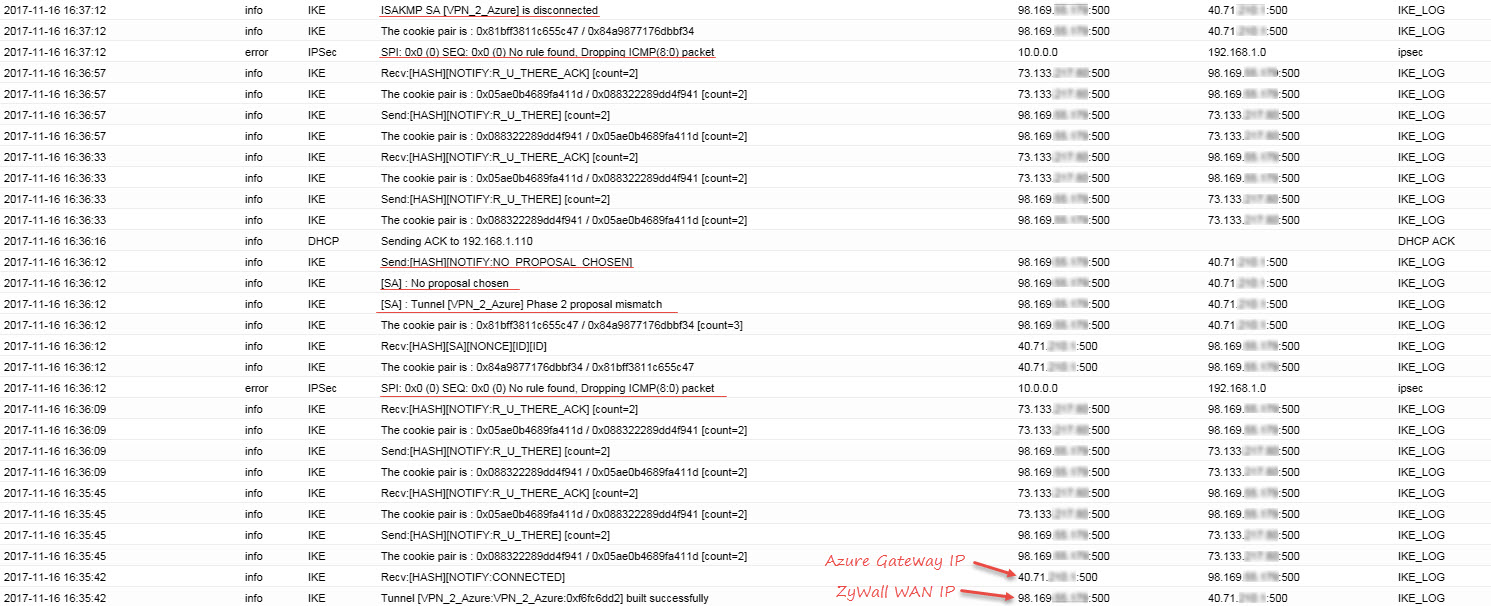 All Replies