Suddenly can't use either of my Zyxel switches when connected to my home DSL router
I've been in contact with support for my TP-Link router because I have tried two different Zyxel switches which were both working before and have both stopped working now so I assume it was a problem with the TP-Link router, but they have said I should check with Zyxel as well, so here I am!
I drew them this diagram to explain my problem: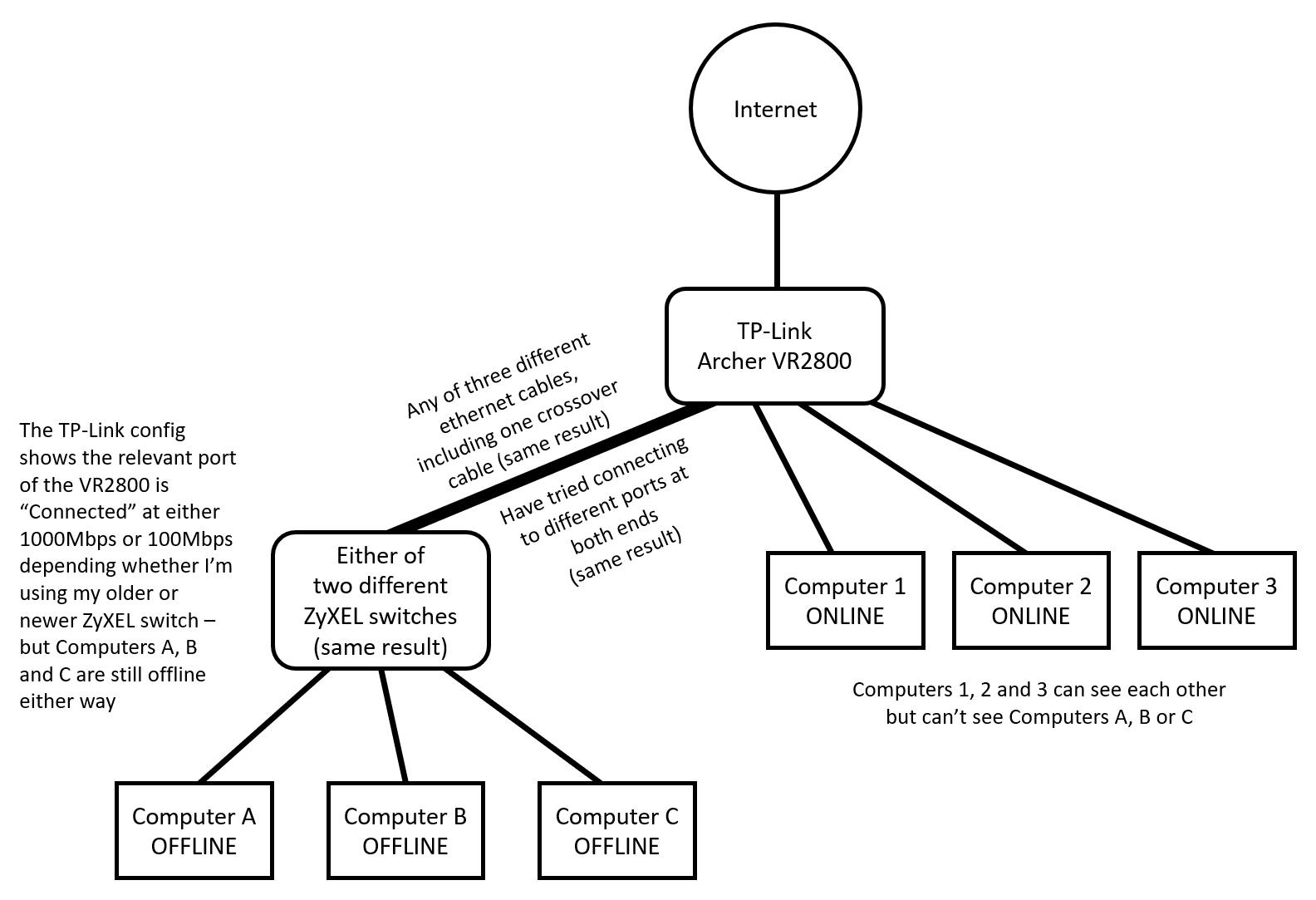 The two Zyxel switches in question are an old 10/100Mbps ES-108A and a newer 1Gbps GS-108S. The problem is the same as shown in the diagram with either of these switches connected to the router.
What is so weird is that this setup was all working perfectly until a few weeks ago and had been for months.
Can anyone suggest what would suddenly mean all the devices on the switch would suddenly go offline like this?
Thanks,
Paul
All Replies
Switch Help Center

FAQ

New & Release

Video Tutorials