[090204]My First Time Experience with Multy

Tri
Posts: 10

Freshman Member
Out of box experience:
Phone Apple iPhone 7 Plus, running iOS 11 Beta 8
70Mbps Download / 7Mbps Up (Spectrum Cable Modem Service)
Box experience was very good.  Impressed with packaging and quality.  Product physical quality seemed great.  Power Supply chord seemed shorter than some of the AP products I have in my house because it could not reach to the same plug.  Ethernet cable was also a little short as location of my broadband modem and where it was best for Multy to be installed was further away.
Opening up App it was clear what "Install Multy" meant, but I was unsure what "Log In" was for and it would take me to some sso cloud address with no explanation why I needed to log in, why I would want to make an account etc.  So when I clicked on "Done" to go back to the main App menu, the App crashed (Reported in another thread)
At this step it is unclear why I want to log into MyzyxelCloud. I like many would just click Skip.  Also it seemed the indicator said I was in a perfect spot (I'm not certain this portion is really working) as I know there is interference etc between the Multy nodes yet it is in the middle and says "Continue Anyways" like it is inferring bad location.  At this point if I want to move the Multy, how do I redo the test?
Diagnostics doesn't let you choose which segment to test, it by defaults tests internet to bedroom first, even though bedroom to living room may be more of the problem area because of the wireless backhaul.  So as I was testing in living room, I would get Error Connect Error messages, likely because Bedroom and Living room backhaul was bad, failing the Bedroom to Internet test.  There needs to be a diagnostic tool to see, test throughput, signal strength of the backhaul so that we can trouble shoot to let customer know they should move the 2nd multy device closer for more stable connect.
Because of the seemingly unstable backhaul (Remember it is also 5Ghz range which has poorer penetration interference) my connection through the Living room was unstable and couldn't load Yahoo.com and Speedtest.net tests also confirmed the instability.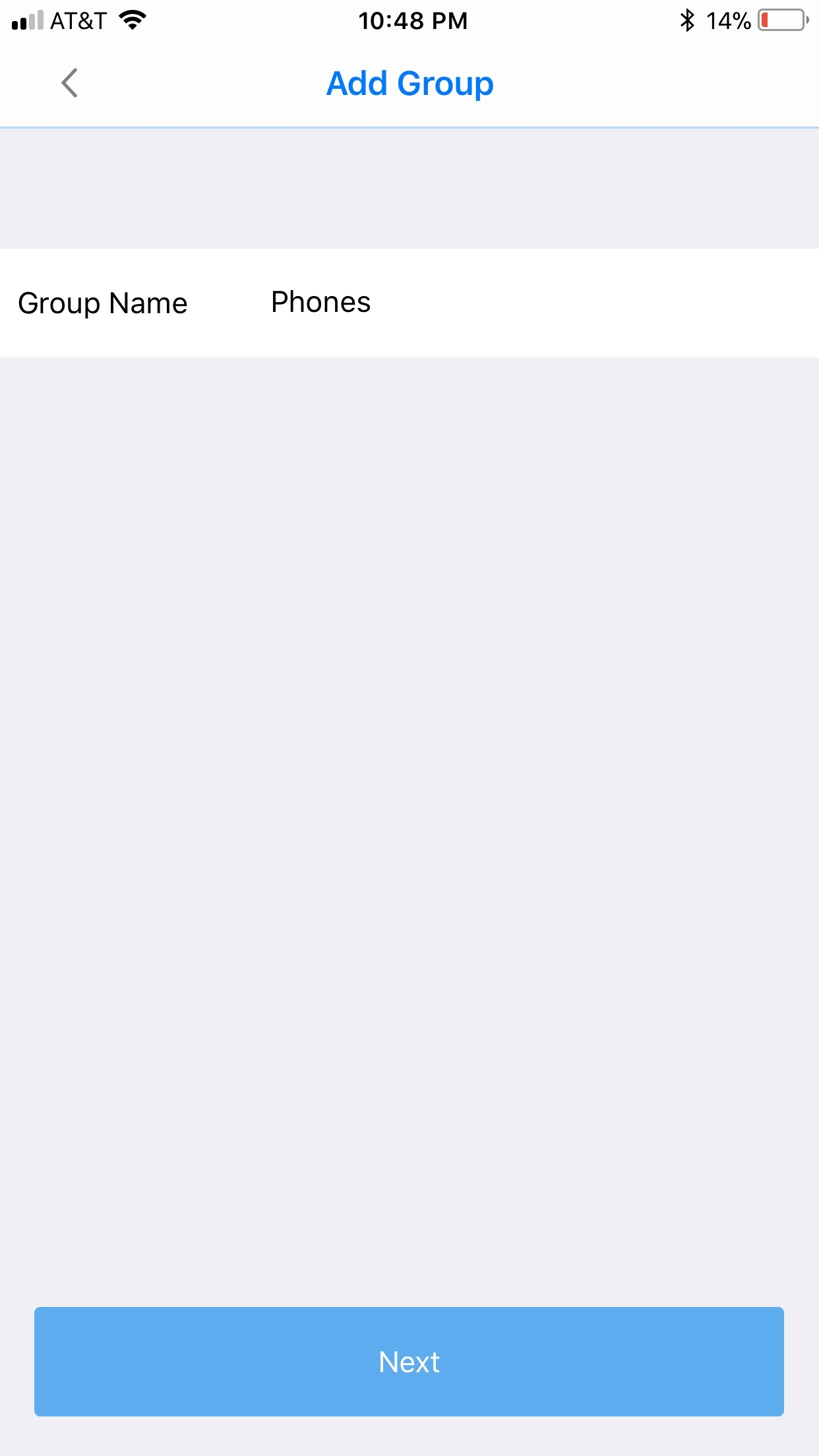 Adding devices to a group had issue.  Since no group was there, I can choose to add group.  I type in the name say "Phones" and click on Next, it seems to save, but then I am taken back to the same exact add group screen that has "Phones" filled in.  I think it's not saved, so try again.  And again.  This resulting in actually 3 groups now named "Phones" in the group and no way to 'edit' delete group naming.
In general, Device views, menu changes resulted in scanning that would take around 30 seconds to load.  This could also be in part because the possible Backhaul had issue so the Multy Router could not be polled efficiently.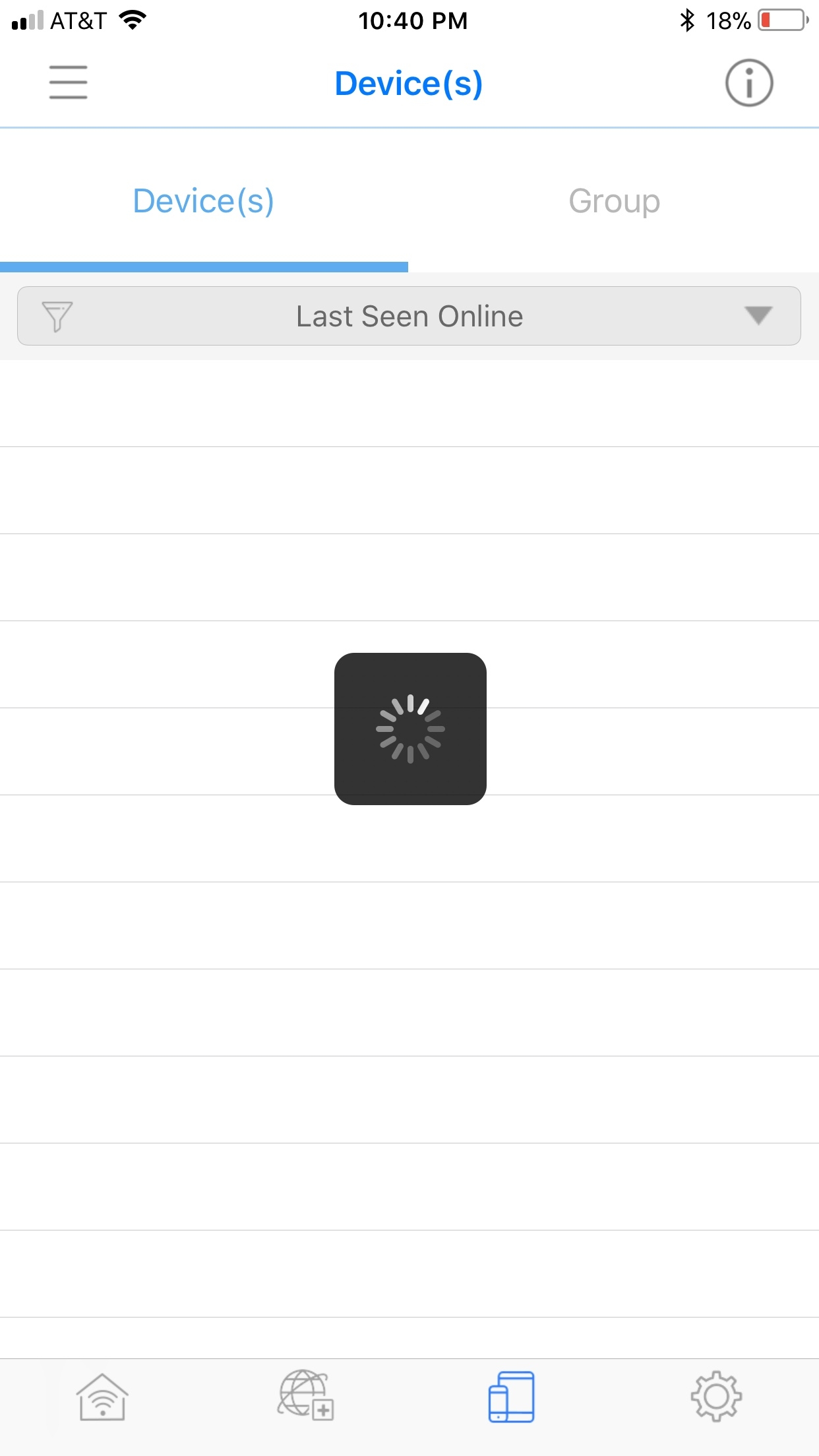 Because of the possible slow backhaul, the Multy system would show Offline when you went to the home screen.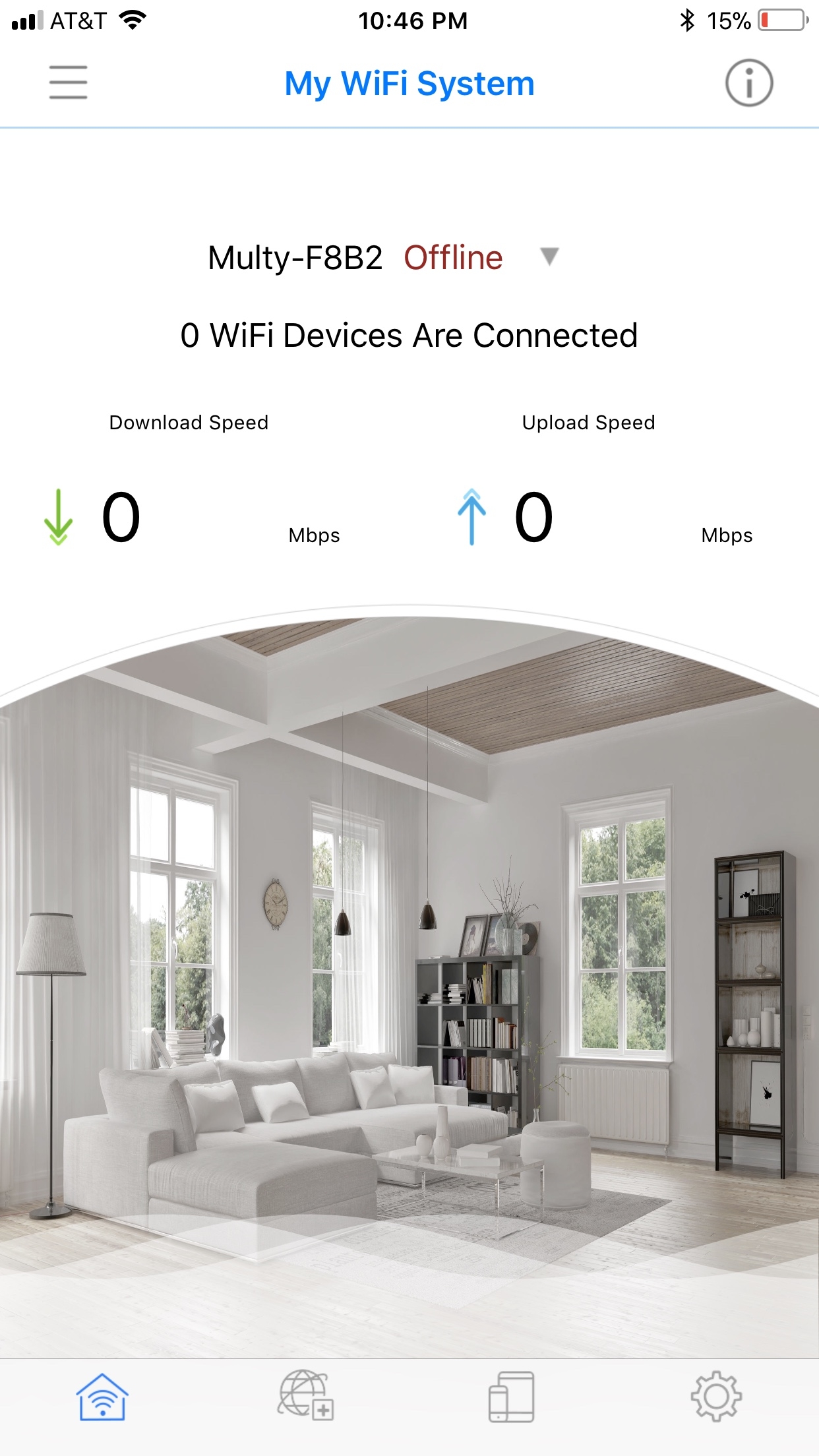 In general the app looks slick and clean, but needs work on responsiveness.  The Multy system becomes a wifi router with own subnet (I installed behind a USG firewall at my home) and so the 192.168.1.X range of my local was now a different 192.168.221.X as the Multy translated.  Any way that the Multy system can detect that it is already behind a DHCP private and allow for both Multy Nodes to be just wireless APs?  Or have that option to turn off DHCP/NAT etc.
The diagnostics and troubleshooting part needs enhancement as it doesn't have good tools or visibility about the backhaul link which could be the main source of a lot of issues with the wifi connection.  I would allow for user to choose which link to test rather than the preset "Start".  Should return visual signal strength as well for the wireless links.
The Device view didn't auto detect my devices very well.  In fact pretty much all my apple products and smart TV products were classified as Other.  My iPhone was "Other".
Comments