What is Nebula?
Zyxel_Charming
Posts: 36




Zyxel Employee
What is Nebula?
Nebula is a Cloud Network Management Solution that brings the benefits of the cloud to your network.
The Nebula Control Center gives centralized, easy to use, control over all Nebula wired and wireless networking devices from a single pane of glass, from any device. Nebula simplifies your business infrastructure and offers simple, intuitive and scalable management for networks of all sizes.

Why Nebula?
If you are expanding your business, worrying that you don't have enough IT knowledge or staff, Nebula Cloud Networking and Management Solution offers a comprehensive networking product portfolio with 100% cloud management to eliminate your worries; no matter how scattered your branches are, Nebula lets you access and control all your distributed networks remotely from a single interface.
Key Benefits
● Zero touch deployment
● Anytime, anywhere management
● Cloud-based, single-view management
● Greater peace of mind
● Simple licensing model
Feature Highlights
● Intuitive User Interface
(Dark mode)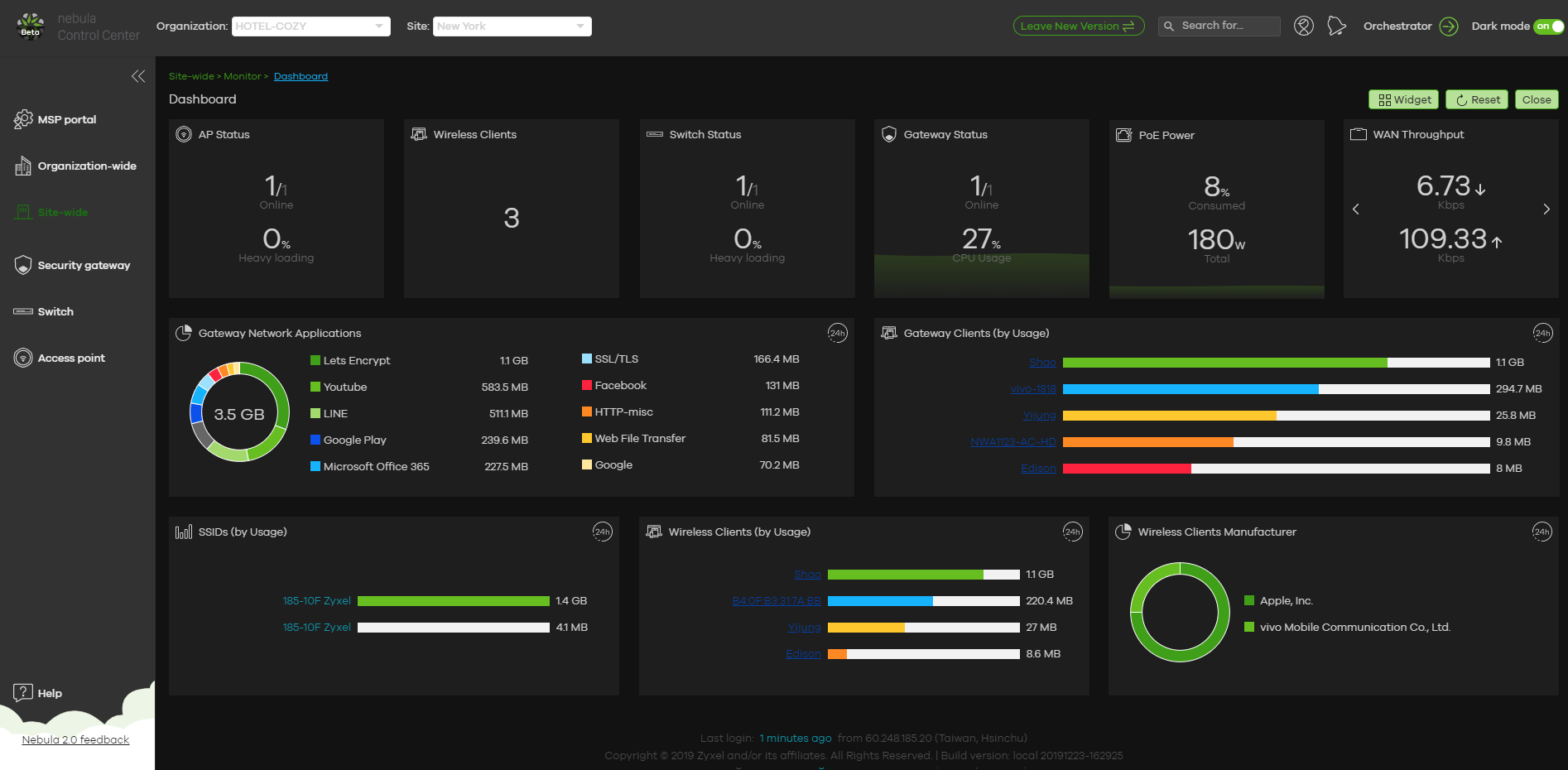 ● Scheduled Site-wide Summary Report
● Map & Floor Plan
● Automated Topology
Nebula Mobile App
The Nebula Mobile offers a quick approach to network deployments and management, with which you can use the QR code scanner to register a large number of devices on Nebula Control Center all at once, and to record devices mounting locations.