< 5G CyberTalk > Europe's Road to 5G

Zyxel_AL
Posts: 20

Zyxel Employee
< 5G CyberTalk >
Europe's Road to 5G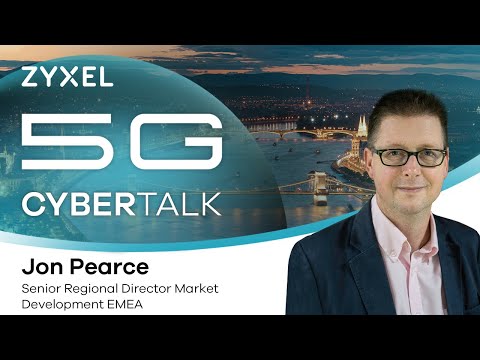 https://www.youtube.com/watch?v=wsi0zj_1FUE
5G is expected to be the fastest deployed mobile communication technology in history. The estimated population coverage is about 60% of the world's population in 5 years for 2026. 
At the end of March 2021, 5G commercial services had been deployed in over 24 European Union countries. Alex Sinclair, the chief technology officer of GSMA claimed that two fifths of all Europeans will have access to a 5G signal by 2025. The European Union's 2030 Digital Compass highlights 5G as a crucial element in the bloc's goal of achieving "digital leadership" by 2030. Alex also points out that if companies does not embrace 5G now they will become uncompetitive against companies that do. 
5G will change the playing field for sure and the global 5G race is heating up. Are you in yet? Let's listen to Jon Pearce, Zyxel Senior EMEA Market Development Director for taking a deep dive into Europe's road to 5G now!
Listen as Jon shares insights into:

5G Business opportunities in Western Europe
Know more about Fixed Wireless Access (FWA)
How 5G FWA technology can benefits consumer and enterprise?
The impact of COVID-19 on 5G development
Is now the right time to adopt 5G technology for the implementation?
The most of the 5G implementations are done by 4G upgrade or replacement of fixed-line connection?
5G trends and opportunities from MWC 2021
What's Zyxel next step in Europe? 
>> More 5G CyberTalk interviews
Consumer Product Help Center

FAQ