[ATP/FLEX] How to Choose Management Mode?

Zyxel_Emily
Posts: 1,194




Zyxel Employee
When you log in to device Web GUI for the first time, you are able to select the management mode in the Initial Setup Wizard. Note that, your device must be in factory default setting if you want to choose the management mode.
There are 2 selections:
• On premises mode: Manage device directly using either the Web GUI or the Command Line Interface (CLI).
• Nebula mode : Manage device using Nebula Control Center 
1. Select On premises Mode
When you select on premises mode, you can do several settings (such as WAN, date & time, device registration, service, wireless, remote management) before get access to the device Web GUI.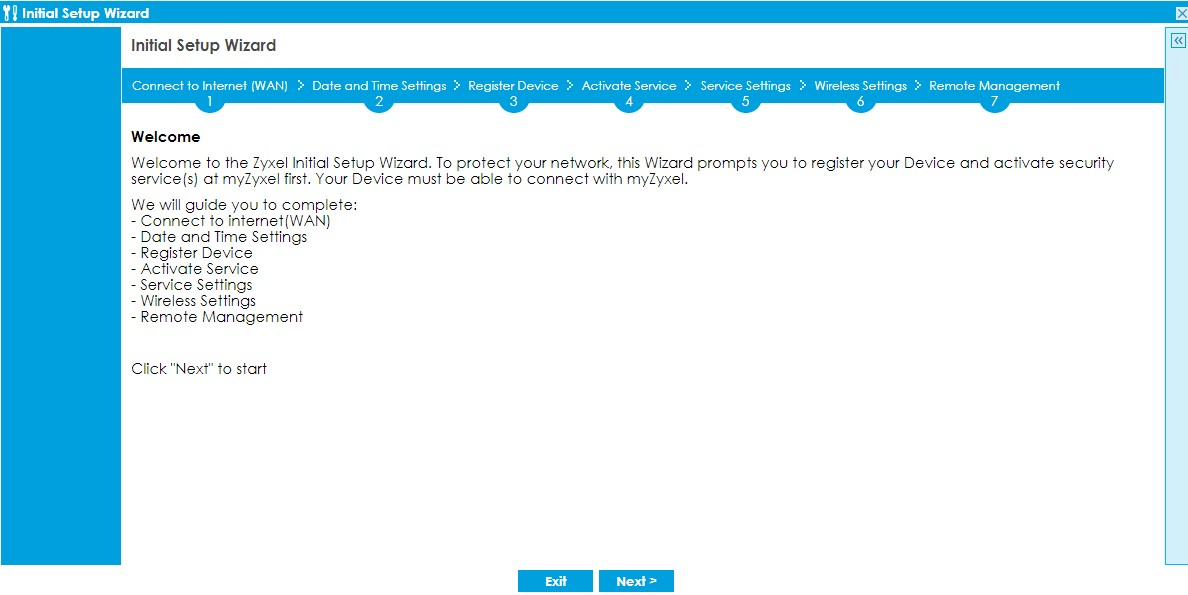 Note: Once you complete Initial Setup Wizard, you must reset device to factory default if you want to change the management mode.
2. Select Nebula Mode

When you select Nebula mode, Wizard shows an instruction to guide you how to deploy the gateway on Nebula. 
You must register device, configure WAN setting on Nebula instead.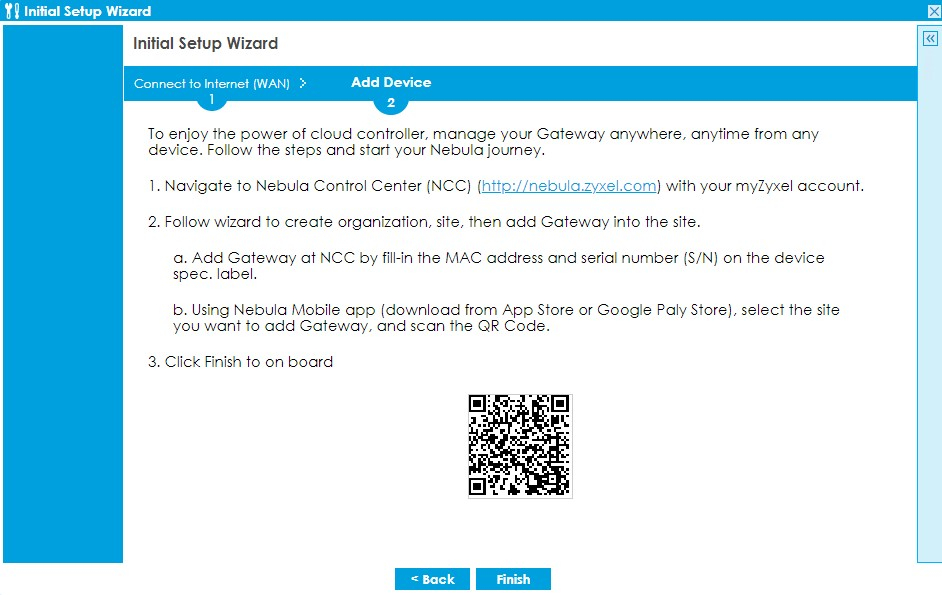 Tagged: