NAS326 Volume1 is degraded and No repair button (link)

andisaraci
Posts: 4

Hello all.  I have 2 disks in my NAS326 configured in  raid1. 
During last boot there were a series of beeps and the message "RAID is degraded. - The Volume1 is degraded. Please go to Storage Manager to repair it." appeared on the WebGui. But no REPAIR link is shown on the Storage Manager. 
The two disks seem OK (green button) and I can access all the files.
Thanks for the help
Here are some screenshots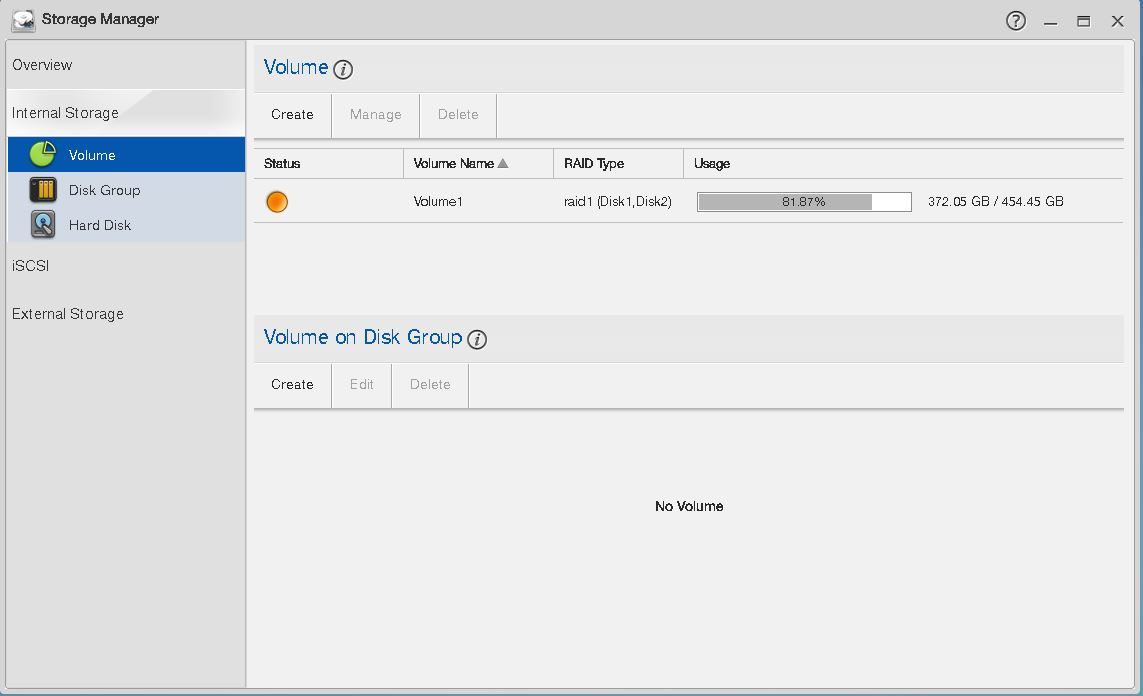 All Replies
Consumer Product Help Center

FAQ