Can you donwload directly to external drive using Download service?

frigider
Posts: 18

Freshman Member
i tried changing the path of the saved downloads but i cannot navigate elsewhere than "admin" default system share.
please see attached picture.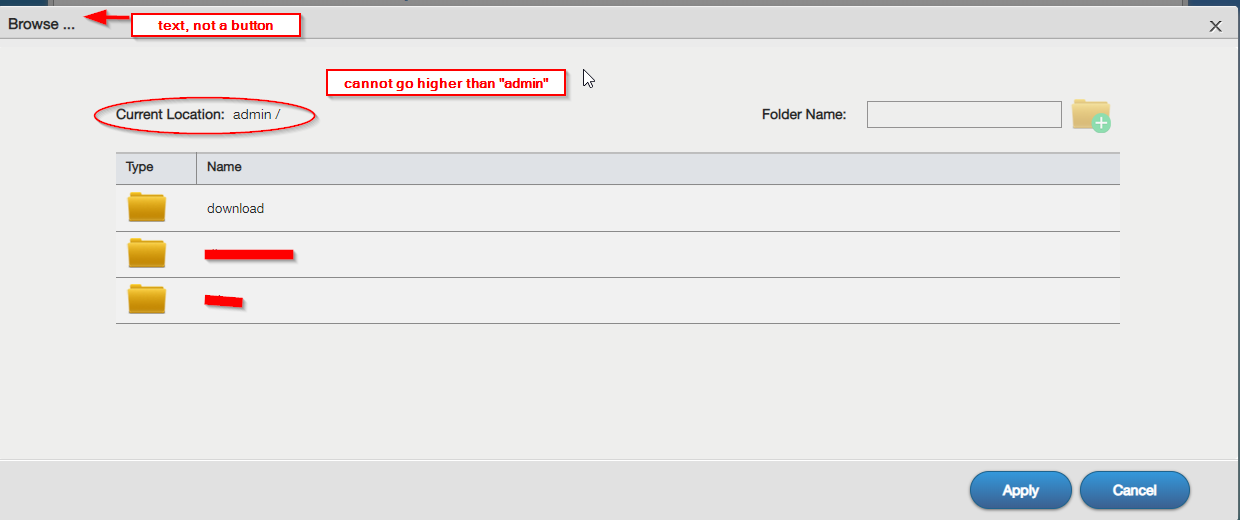 the external drive is OK, i have it mapped too.
i would not want to install Transmission app because i have this principle of installing as FEW apps as possible. 
but if Transmission would make it work... maybe i will install it.
i am pretty sure someone had this issue before i did. 
(i searched using "nas 326 download" and ...lots of pages.
All Replies
Consumer Product Help Center

FAQ